The Tabernacle of David & The End Times
Feb 03, 2023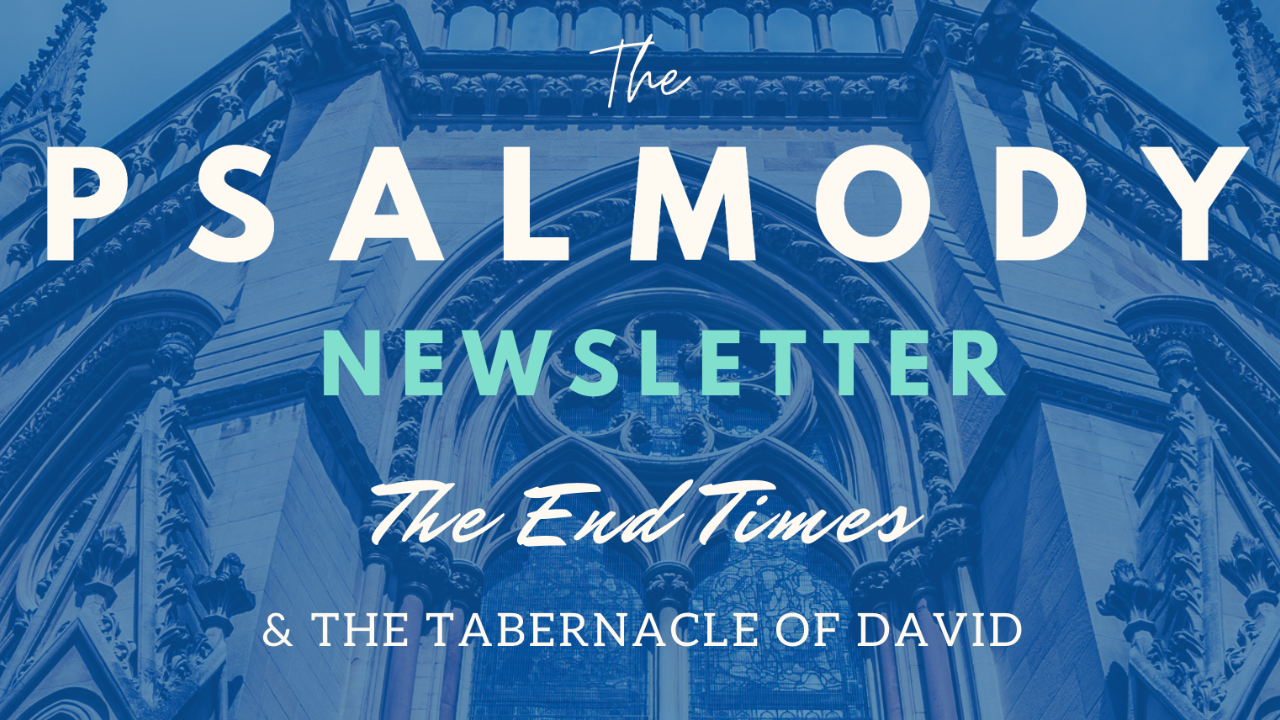 The Tabernacle of David & The End Times

We are living in perilous times, and it will require radical action for the Church to become what God has planned. A radical Church will get to the core of what God's purpose is and fulfill it without compromise. I believe this generation is a radical one and is rising to the urgency of the hour in which we live.

Every worshiper must become a warrior in the spirit, because if there is any hope of the glorious Church arising it must be with sustained prayer and worship. A powerfully used man of God called Samuel Chadwick at the end of His was asked if he had any regrets, and he said, 'I wish I would have prayed more.' There are no coincidences about men and women used mightily by God, they are without exception intimate worshipers and fearful warriors.

John 9:31

Now we know that God does not hear sinners; but if anyone is a worshiper of God and does His will, He hears him.

The fact that you are alive at this time means that everything God is planning does affect you, otherwise you would not have been born at this time. Consider your life as valuable to God for Kingdom purposes, for He is restoring the Tabernacle of David and you and I are His builders. The restoration will reach its climax at the end of the Church age, and I believe we are currently in that period now. God's prophetic timetable is dependent on many things, but central to it is worship and massive evangelism that will accompany it. This is the future and what we must prepare for.

An important meeting was called in Jerusalem by the early church apostles to try and resolve unexpected events taking place. The apostles came together to discuss the new phenomenon, namely that the gentiles were experiencing salvation, healing, and deliverance by the power of God. This was not what the Jewish apostles had expected as we read in Acts 1:6 where they asked the question to the Lord before he ascended to heaven "Lord will you at this time restore the kingdom to Israel." At that time, they were still expecting the kingdom would be restored to the Jews, but God was pouring out his Spirit on Gentiles also. This presented them with a challenge, namely what to do with uncircumcised gentiles who were joining their Jewish ranks. After some discussion, James who was the pastor of the church at Jerusalem and the most orthodox leader of the apostles remembered the prophecy of Amos (Amos 9:11) and quoted it as follows.

Then all the multitude kept silent and listened to Barnabas and Paul declaring how many miracles and wonders God had worked through them among the Gentiles. And after they had become silent, James answered, saying, 'Men and brethren, listen to me: Simon has declared how God at the first visited the Gentiles to take out of them a people for His name. And with this the words of the prophets agree, just as it is written: "After this I will return and will rebuild the tabernacle of David, which has fallen down; I will rebuild its ruins, and I will set it up; so that the rest of mankind may seek the LORD. Even all the Gentiles who are called by My name, says the LORD who does all these things." (Acts 15:12 -17)

The Gentiles are mentioned 3 times and reference is made of a great influx of souls from the nations. Prophetically this is a picture of the end time church. It is also a restoration of the Davidic line of David through Jesus to New Testament kings and priests who exercise tremendous authority.

And have made us kings and priests to our God; and we shall reign on the earth." (Rev 5:10).

It's a picture of a church restored to the fullness of its glory experiencing revival throughout the nations and operating in signs and wonders (Isaiah 60:1-2).

There will be a great falling away, but at the same time there will be a great influx of souls. God is encouraging us at this time to draw near to him and take our place as priests who are intimate with him and kings who wield the authority that Jesus has conferred on us (Luke 10:19).

Surely Jesus will return for a church that is operating in all that has been lost, a glorious church that will bring him honour and deliverance to the captives. God could do all of that Himself, but He has chosen you and I to partner with Him -what a privilege!
Become a member today to access all of our courses, teachings, videos and more.
Join
Stay connected with news and updates!
Join our mailing list to receive the latest news and updates from our team.
Don't worry, your information will not be shared.
We hate SPAM. We will never sell your information, for any reason.